Message from the wine producer
Podere Terreno
When I came here for the first time, I realized that the vineyards, in every season I looked at them, offered an ever-changing spectacle to my eyes. The nature, the colors, everything binds to an ancient territory. And then I realized, that all of this has never changed and I felt the duty to take care of this ancient territory, to bring it from the past, to the present.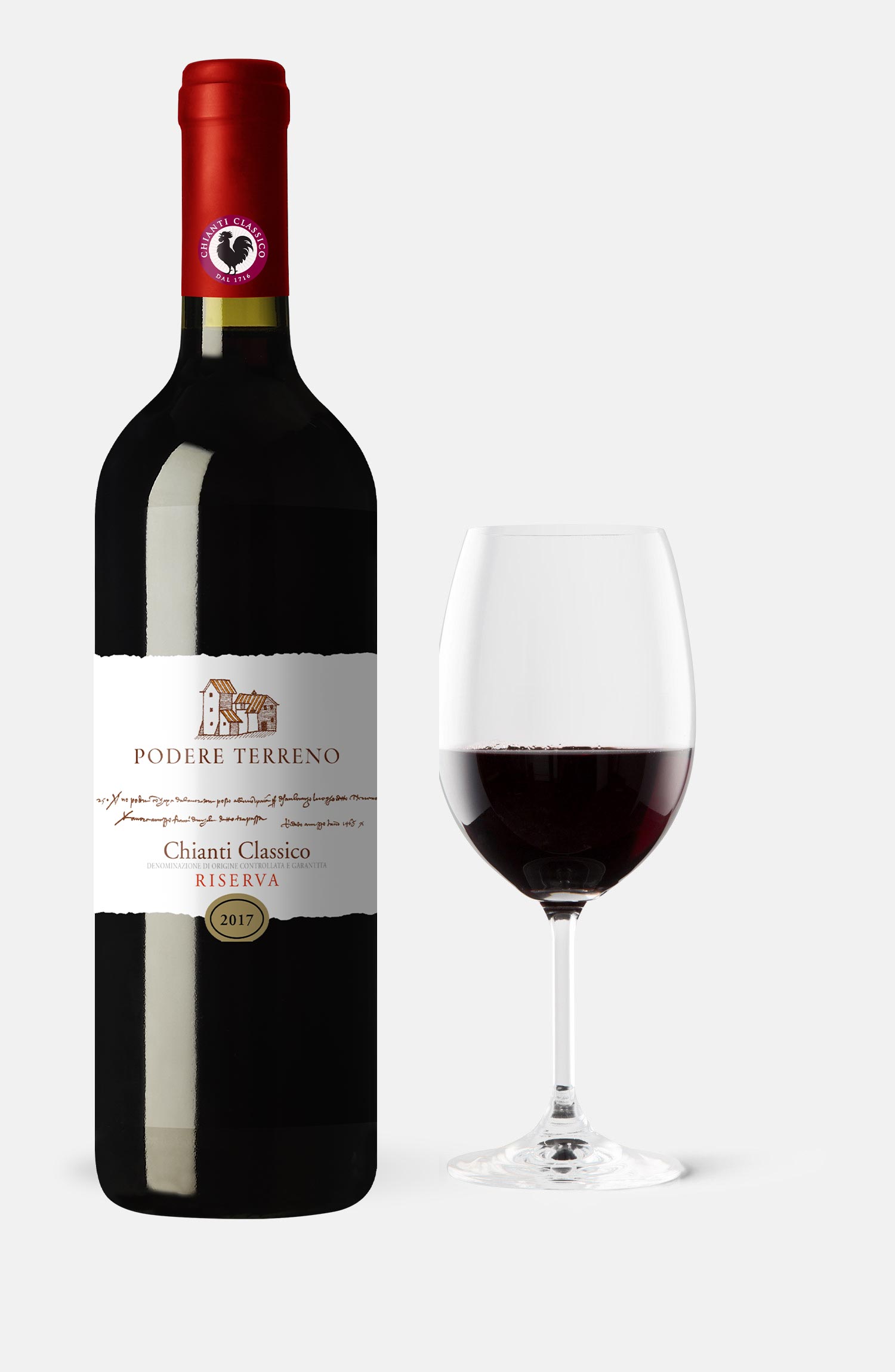 PODERE TERRENO
In the heart of Chianti Classico
The farm has been inhabited since the 14th century and today is a winery with a holiday farmhouse that has been active for more than thirty years, known by enthusiasts from all over the world for its hospitality.
Our passion for wine meets the beauty of Chianti Classico, and Sangiovese is the true calling, a grape variety that embodies the authenticity and distinctive character of this land.
Info & Reservation
0577 057719 – 347 7953620
Podere Terreno
Holiday Farmhouse
Podere Terreno alla Via della Volpaia is completely surrounded by nature and offers the ideal stay for those who want to relax in a farmhouse dated back to the 1400s and which is still characterized by the originality of the places today. Free WI-FI and private parking.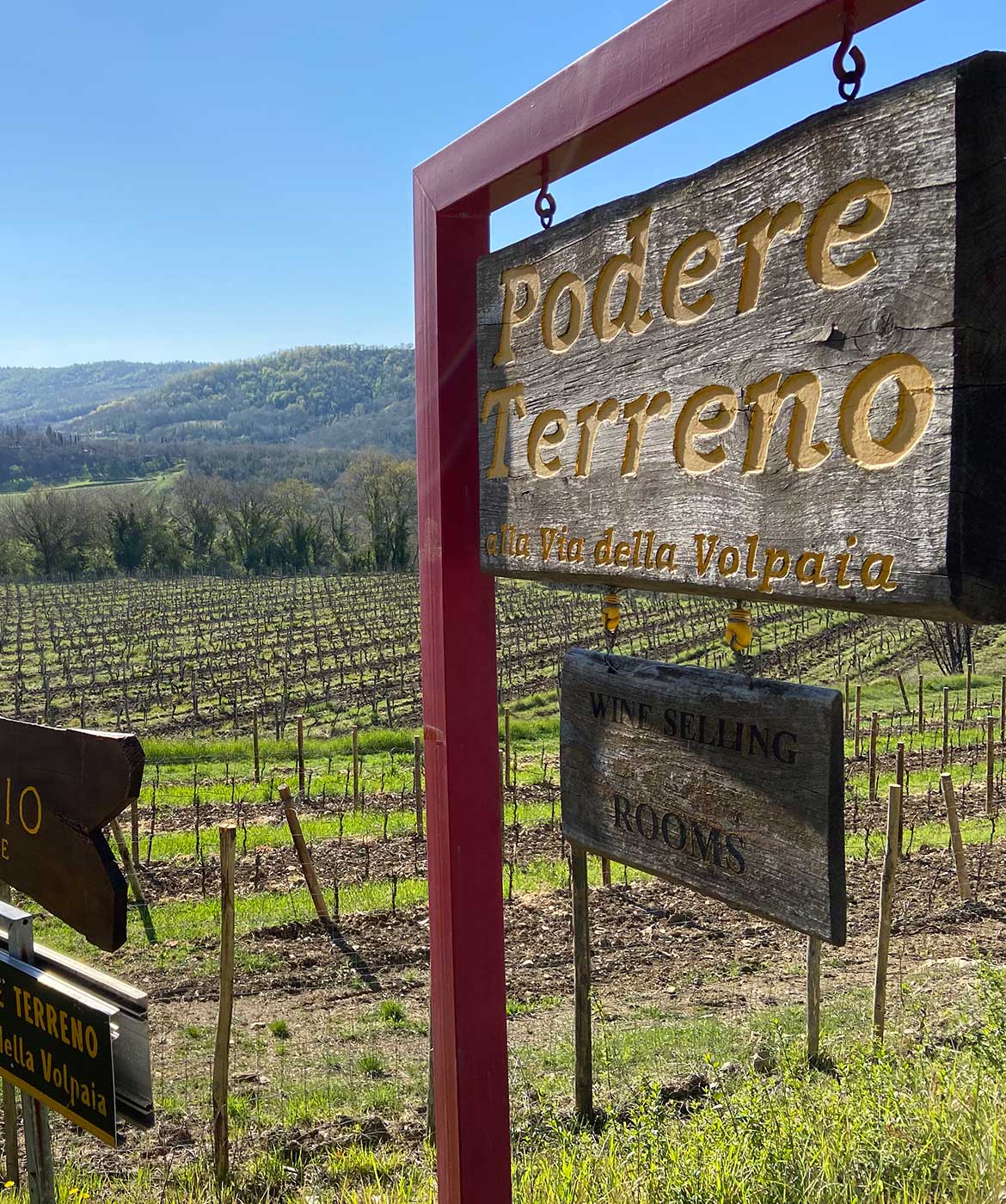 Podere Terreno
The Winery
Surrounded by the Chianti Classico vineyards near the Volpaia Castle, the newly managed family-owned estate produces Chianti Classico wine and extra virgin olive oil.
Podere Terreno
Wine Tasting & Events
Podere Terreno has its own wine cellar and organizes Chianti Classico tastings and events by reservation. You can also relax in the large garden overlooking the Chianti countryside, take walks along the lake within the property, or walk the paths that lead through the small wood to the Volpaia Castle.